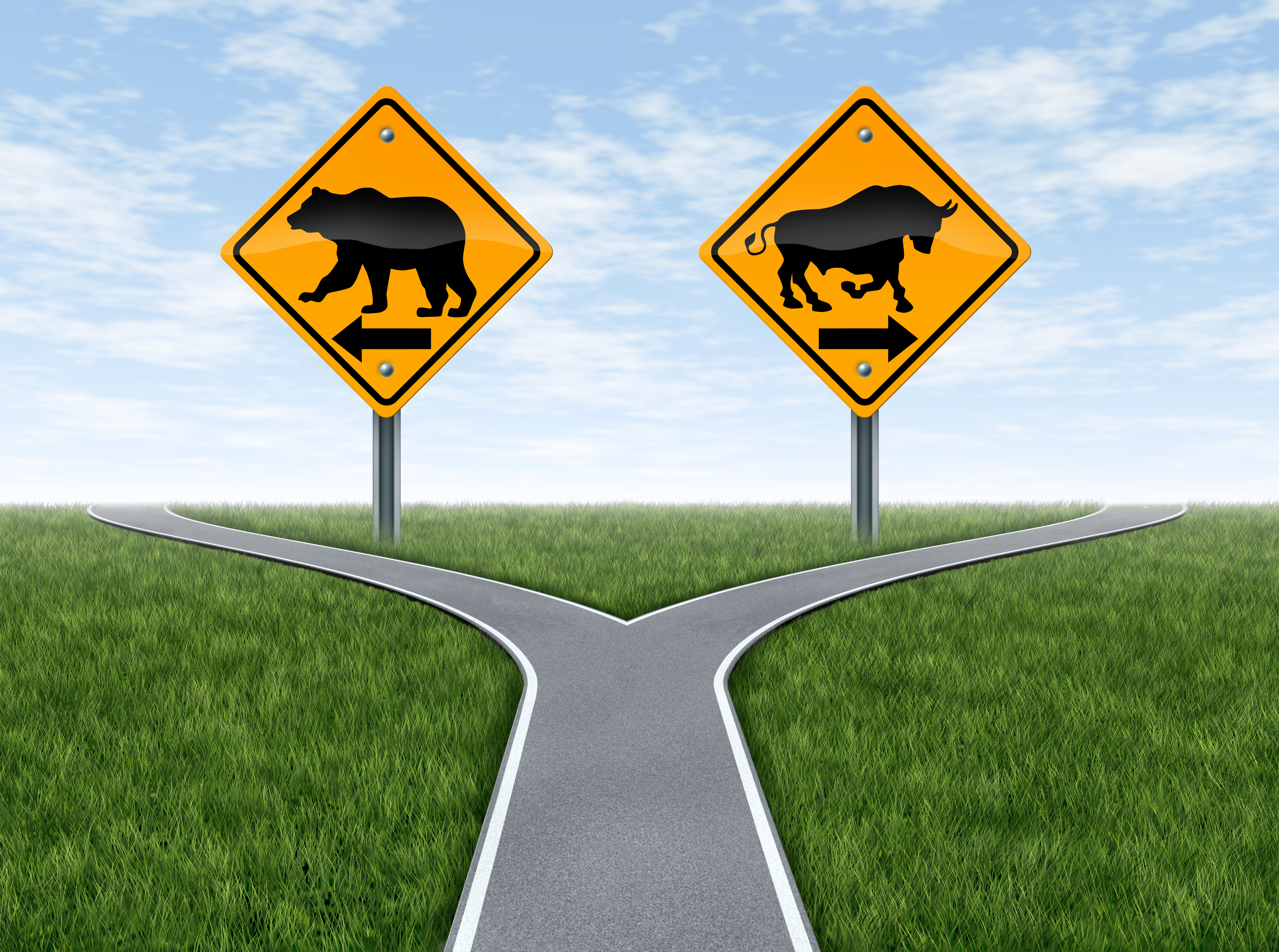 Bull Markets This refers to the financial market of a group of traded securities' prices are rising or expected to rise for extended periods. Securities, especially equities also held in mutual funds and ETFs, can benefit from a bull market for months or even years. Yet they are difficult to predict. Looking over the years, they occur when stock market valuations rise by 20%, usually after a drop of 20%.
Signs of a Bull Market  
the economy is strengthening or is already strong
strong gross domestic product (GDP)
less unemployment
investors eager to invest by buying securities held also in mutual funds
positive demand for equity investments increase
Bulls versus Bear Markets These animal terms metaphorically define the movement of a market. If the trend is aggressively up, it's a bull market. If trending down, it's a bear market. Both looming markets may be only hinted at before an economic cycle takes hold.
Note: If you have any questions regarding investments, please contact me.
Taking Advantage of a Bull Market Investors who want to benefit from a bull market may take advantage of rising prices – though it's hard to predict when a market will peak. These graphics indicate the past bull markets: