Education planning has serious financial consequences
Article Licenses: CA, DL, TX
Advisor Licenses:

Compliant content provided by Adviceon® Media for educational purposes only.
---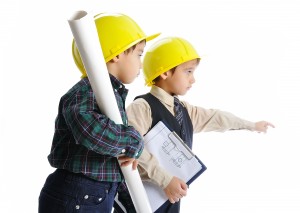 As parents, we need to consider the effect that education will have on the future income and lifestyle of our children. When Steve Jobs of Apple knew he had a short time to live, he became assertively interested and vowed that he would do everything in his power to ensure that his son received a good education.
As the Internet brings many changes quickly, we are seeing many manufacturers moving plants overseas. Stephen Covey, the best-selling author of The 7 Habits of Highly Effective People, predicted a need for technological education several years ago, echoing what we see everywhere: manufacturing increasingly calls for brain work rather than metal-bashing that empower the industrial age — further making a point:
The winds of education reform are beginning to stir once again. Our collective conscience is being nudged. And there's a good reason. The world has moved into one of the most profound eras of change in human history. Our children, for the most part, are just not prepared for the new reality. The gap is widening. And we know it.
Parents see the chaos, the economic uncertainty, the stress and the complexity in the world, and know deep down that the traditional three "R's" — reading, writing, and arithmetic — are necessary, but not enough.
Today robotics and artificial intelligence call for another education revolution. This time, however, simply cramming more schooling in at the start is not enough. People must also be able to acquire new skills throughout their careers.
The following grid estimates the effect of educational decision-making on a child's education. Income and future lifestyle can be severely affected by poor choices. When a child has the capacity and talent for a higher level of educational goal-setting and achievement, this needs to be developed appropriately.
What ways can we plan for our Child's education? Consider using both the traditional Registered Educational Savings Plan (RESP) and the Tax-Free Savings Account (TFSA) as an educational savings vehicle. A TFSA offers parents another tax-efficient method to provide for education planning.
Using the TFSA for Educational Planning
Canadian residents age 18 or older can contribute up to $5,500 annually to a TFSA in 2018; and $6,000 in 2019. This is of particular interest to those who invest in stocks and equity funds since when the money is withdrawn, there is no tax consequence.
Using the RESP for Educational Planning
You can save for a child's education using the RESP. The Government of Canada will also help you save money through the Canada Education Savings Grant (CESG).
Your advisor can help you understand what RESP options is available to you in your province.
---
Publisher's Copyright & Legal Use Disclaimer Replication is prohibited beyond the use of this website. The publisher does not guarantee the accuracy and will not be held liable in any way for any error, or omission, or any financial decision or purchase or use of a financial product, including investment or insurance products, and suggest that a professional advisor's counsel is sought, especially with regard to Mutual Funds and Segregated Funds and Investment Funds which have investment risks as noted in the Mutual Fund Disclaimer. All rights reserved by Adviceon®
Disclaimer The particulars contained herein were obtained from sources which we believe are reliable, but are not guaranteed by us and may be incomplete. This website is not deemed to be used as a solicitation in a jurisdiction where this representative is not registered. This content is not intended to provide specific personalized advice, including, without limitation, investment, insurance, financial, legal, accounting or tax advice; and any reference to facts and data provided are from various sources believed to be reliable, but we cannot guarantee they are complete or accurate; and it is intended primarily for Canadian residents only, and the information contained herein is subject to change without notice. References in this Web site to third party goods or services should not be regarded as an endorsement, offer or solicitation of these or any goods or services. Always consult an appropriate professional regarding your particular circumstances before making any financial decision.
Commissions, trailing commissions, management fees and expenses all may be associated with mutual fund investment funds, including segregated fund investments. Please read the fund summary information folder prospectus before investing. Mutual Funds and/or Segregated Funds may not be guaranteed, their market value changes daily and past performance is not indicative of future results. The publisher does not guarantee the accuracy and will not be held liable in any way for any error, or omission, or any financial decision. Talk to your advisor before making any financial decision. A description of the key features of the applicable individual variable annuity contract or segregated fund is contained in the Information Folder. Any amount that is allocated to a segregated fund is invested at the risk of the contract holder and may increase or decrease in value. Product features are subject to change.